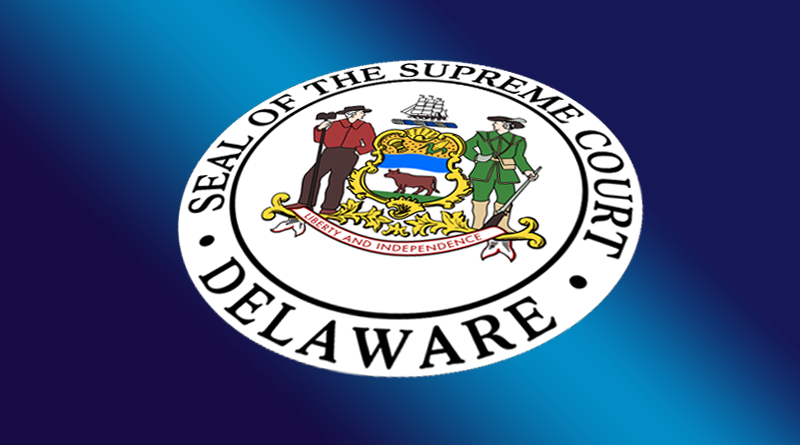 When can an investor bring an action against corporate directors and officers directly – i.e., on behalf of the investor herself, rather than derivatively, i.e., on behalf of the company?  In a September 20, 2021, decision, the Delaware Supreme Court clarified a split in authority over whether corporate overpayment claims are direct or derivative by overruling a prior precedent – Gentile v. Rosette.  While the impact of Gentile (and thus, its overruling) is limited, the result is a caution to minority shareholders that when faced with oppressive tactics by a controlling shareholder, you must consider the full suite of potential claims and tactics available.  The fact that a transaction is unfair on its face will not necessarily be enough for a harmed investor to recover directly.
To summarize the recent decision overruling Gentile:
Under Delaware law, stockholder claims can be derivative (i.e., on behalf of the corporation) or direct (i.e., a personal claim of the stockholder).  Whether a claim is direct or derivative determines, among other things, whether the claim survives a merger (derivative claims do not).
In 2004, in Tooley v. Donaldson, Lufkin & Jenrette, Inc., the Delaware Supreme Court held that whether a claim is direct or derivative "must turn solely on the following questions: (1) who suffered the alleged harm (the corporation or the suing stockholders, individually); and (2) who would receive the benefit of any recovery or other remedy (the corporation or the stockholders, individually)?" 845 A.2d 1031, 1033 (Del. 2004).
Under Tooley, claims of corporate overpayment are usually derivative.  But two years after Tooley, in Gentile v. Rossette, the Delaware Supreme Court held that there was one type of corporate overpayment claim that is both derivative and direct:  a claim challenging the corporation's overpayment in company stock for assets of its controlling shareholder, thereby diluting minority shareholders and increasing the controller's stake.  906 A.2d 91, 100 (Del. 2006).
In the years since it was decided, Gentile faced criticism.  Indeed, in his concurrence in El Paso Pipeline GP Co. v. Brinckerhoff, 152 A.3d 1248 (Del. 2016), Justice Strine urged overruling Gentile.  On September 20, the Delaware Supreme Court did just that in Brookfield Asset Management, Inc. v. Rosson, No. 406, 2020, slip op. (Del. Sept. 20, 2021).
Decision Below
Defendants conceded that the facts fit the Gentile rule, but urged Vice Chancellor Glasscock to overrule Gentile.  He declined to do so.  On interlocutory appeal, Defendants asked the Delaware Supreme Court to scrap the Gentile exception.
Supreme Court Decision
 The Delaware Supreme Court agreed with Defendants and overruled Gentile.  The Court discussed the following factors:
Gentile Conflicts with Tooley. Although Gentile was decided after Tooley, the Court concluded that "certain aspects of Gentile are in tension with Tooley," including whether and how stockholders were injured independent of the corporation, Gentile's reliance on the "special injury" test contained in a prior case, In re Tri-Star Pictures, Inc. Litigation, 634 A.2d 319 (Del. 1993) (a test whichTooley rejected) , and Gentile's focus on the alleged wrongdoer—the controller—rather than who was injured and who would receive recovery.  Slip op. at 27-43.
Gentile Not Needed. The Court gave minority shareholders a roadmap for non-Gentile claims.  Finding that there was "no practical need" for the Gentile doctrine, the Court highlighted that "[o]ther legal theories" gave stockholders a basis to address fiduciary duty violations in a change of control context," and that stockholders have "the right to challenge [a] merger itself as a breach of the duties they are owed" by arguing that "the seller's board failed to obtain sufficient value for the derivative claims."  Slip op. at 43-44.  Shareholders facing a harmful merger can look to this discussion in future cases.
Stare Decisis Does Not Save Gentile. Finally, the Court held that stare decisis concerns did not compel upholding Gentile.  The Court explained that Gentile was decided fifteen years ago and that time has proven that the decision "is more of a departure from the then-recent Tooley than the continuation we perceived it to be at the time" and that El Paso "further muted" any reliance on Gentile.  Slip op. at 49.
Impact
 Given Justice Strine's decision in El Paso urging that Gentile be overruled, the Delaware Supreme Court's decision doing just that was not surprising.  The death of Gentile means that minority shareholders must consider alternative routes to challenge a controlling shareholders' extractive transaction.  As the Supreme Court discussed, minority shareholders may have other non-Gentile claims, and thus should explore all of their legal options if faced with a controller who has effectively expropriated both economic and voting power via a related-party stock transaction.